Răspunsuri puzzle — COEACHRT
---
Cuvinte bonus:
---
Words Of Wonders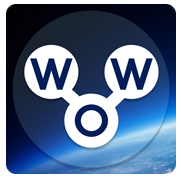 Pe această pagină am colectat toate cuvintele necesare pentru trecerea jocului Words Of Wonders. Aici puteți găsi tot ceea ce aveți nevoie - răspunsuri, cuvinte bonus, ghiduri pas cu pas și trucuri pentru a completa întregul nivel. Folosind site-ul nostru, puteți trece rapid la un nivel mai dificil și puteți completa jocul Words Of Wonders.
© 2018-2020. Răspunsuri, cuvinte bonus, walkthrough WOW.
Când utilizați materialele site-ului este necesară o legătură activă către site!
Acest site nu este afiliat cu aplicația Words Of Wonders. Toate proprietățile intelectuale, mărcile comerciale și materialele protejate de drepturi de autor sunt proprietatea dezvoltatorilor respectivi.